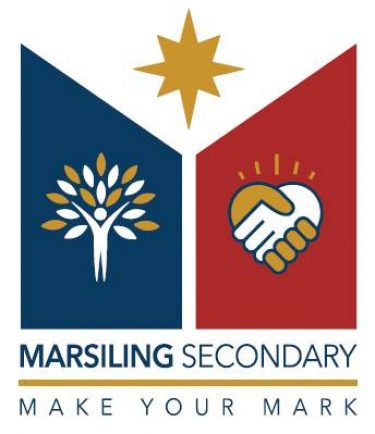 The TREE figure represents constant personal growth and resilience. It also symbolises responsibility to the environment and its sustainability.
The HEART formed by two hands symbolises Respect and Care for others, as well as Responsibility in carrying out our roles in family, school and community.
The STAR communicates the motto and goal for students to 'Make Your Mark'.
GOLD is the colour of excellence, while BLUE professionalism and stability. RED represents passion. Together they portray a balanced, holistic education that empowers students to strive.
The shape forms the letter M, representing MSS. It also represents the two doors of education opening to knowledge, opportunities and to the star "making your mark" in the world